Interview with our Interpreter Nasir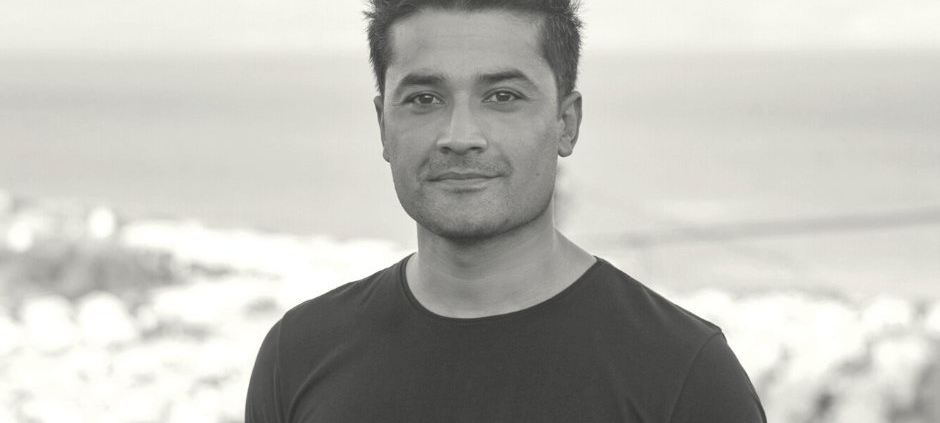 Please introduce yourself…
I'm Nasir Mahmoodzada, 26 years old and I am an interpreter for MVI in the mental health clinic. 
Where do you come from?
I come from Afghanistan. 
When did you come to Lesvos?
I arrived on 18th of August 2016. 
Are you here all by yourself?
Yes, I'm here by myself.
How did you experience your journey?
It was a terrible journey. A long journey with many difficulties and accidents along the way. I saw dead bodies on the way and I witnessed the Turkish police killing someone in front of my eyes.
What did you first think when you saw the situation here?
When I was sitting on the boat and we crossed the border, I imagined that life would be different from now on and that the situation would finally get better. Then I set foot in the camp and was completely surprised.  During the first week I spent my time looking for a place to sleep, as nothing was prepared or available for us. At night I had to find a place on the street and put my bag under my head to sleep. At that time, in 2016, you got an official paper from the police and then you were on your own in the camp, for example to find a place to sleep. Eurorelief was there at that time and their staff gave the people sleeping bags and tents, but as the demand was very high (as many people arrived every day) they were very busy and there was not enough space or equipment for everyone. After sleeping on the street for a week, I went to Eurorelief to complain and yelled to them to give me something to sleep in. Finally I got a tent. When it started to snow in winter, it got so freezing cold that at night we kept warm with vodka. After six months I finally got my identity card and could go to Mytilini. 
What was the first thing you did on Lesvos?
When I left the Moria camp after 6 months, I started working for "No Border Kitchen".  I translated with them for the Afghans and Pakistanis. 
How has the situation here changed since you have been here?
When I arrived in 2016, the situation was different.
The local population and the people who worked in the refugee camps were friendly with refugees – not overly friendly, but still kind. Compared to the current situation in 2020, this has changed completely. I can assess this very well because I have spoken to the locals: They are exhausted by the situation and they even tend to hate refugees. So it is now a completely different situation. 
The situation in the camp itself has also changed a lot. In 2016, while I was living there, there were a maximum of 2,500 people in the Moria camp. In 2020 it was no longer a camp, but reached the size of a city, with about 20,000 people. But it was a terrible city. There was a lot of violence, fights and robberies. And it is the same in the new camp. I know people who have to sleep in their underwear with their mobile phones and wallets because of the nightly robberies. Even though there are more police now, the new camp is not safe enough.
And since the big fire on September 9th?
The first thing I noticed when I talked to the Greeks was that after the fire, the locals made it very clear that refugees brought the war to their country. The locals here have never seen this kind of violence in their country before, and the fire was shocking for them. Secondly, the living conditions for refugees have changed completely. We thought before that Moria was already bad, but the new camp is in a much worse condition.  It is right on the sea, and when it rains, the place is completely flooded. I spoke to a family in the camp after a heavy rain. The father told me that he had to get up during the rain and hold his two children in his arms until the rain stopped. He was afraid of flooding and that his children would drown if they were sitting on the ground. This is just one example amongst many. Some people also complain about the cold, as there is no heating or electricity.
What should change here?
The improvement of living conditions in the camp is the most important thing at the moment. If the Greek government does not provide us with enough food, NGOs help us to do so. The living conditions are still very difficult: it is cold, there is no electricity and other facilities. This must change.
Do you get to know how people outside Lesvos feel about this situation?
All the people I know, such as volunteers or people who are sensitive to the situation, have sympathy. But I cannot speak for others, because I only know certain people and I have not been to other places.
What should the attention of the people, the media, be focused on now?
The situation inside the camp. If you fly a drone over the camp, the view will seem ok. You need to film inside to see how bad the conditions are.
What is the most beautiful thing that happened to you here?
Friendship and the people I have met since I have been here.
How did you come into contact with Medical Volunteers International?
In Moria I asked to work as a translator for medical NGOs. Someone put me in touch with Micol, one of the coordinators of MVI, who interviewed me and then welcomed me into the team.
What do you think about their work?
The MVI are meeting a need in the community by supporting medical health. MVI offers people a level of attention that is truly appreciated by them.
What would you like to share with our readers?
If the readers are doctors and healthcare professionals, I would say that we still need specialists and good equipment. Most of the time we check patients and send them to specialists to do tests or other things that are easy to do. But people from the community cannot afford to go to a specialist. They cannot even leave the camp easily. So I would say tools that allow some diagnoses to be checked without a second hand in Mytilini.
Thanks for the interview!
https://medical-volunteers.org/wp-content/uploads/2020/12/Nasir.jpg
788
940
Benjamin
https://medical-volunteers.org/wp-content/uploads/2018/11/2018_08-DM-Logo-Refresh_end_transparent_RGB.png
Benjamin
2020-12-16 21:13:19
2020-12-16 21:13:19
Interview with our Interpreter Nasir