Medical Volunteers International e.V. provides humanitarian aid at the EU's external borders and tries to help people who have had to leave their homes to find a new home in Germany.
To this end, we have founded local groups in various cities to create contact points and networking opportunities.
The situation at the EU's external borders is getting worse and worse and people are living in catastrophic conditions and are being prevented from crossing the border into Europe. We want to do an information tour in autumn 2022 and draw attention to the situation at the EU's external borders.
In this context, we want to meet associations, organisations and initiatives that are doing an insane job and organise an evening together. We want to show you possibilities to get involved and experience an informative, beautiful and open evening together with you.
We look forward to meeting you at our "MVI meets friends" tour 2022!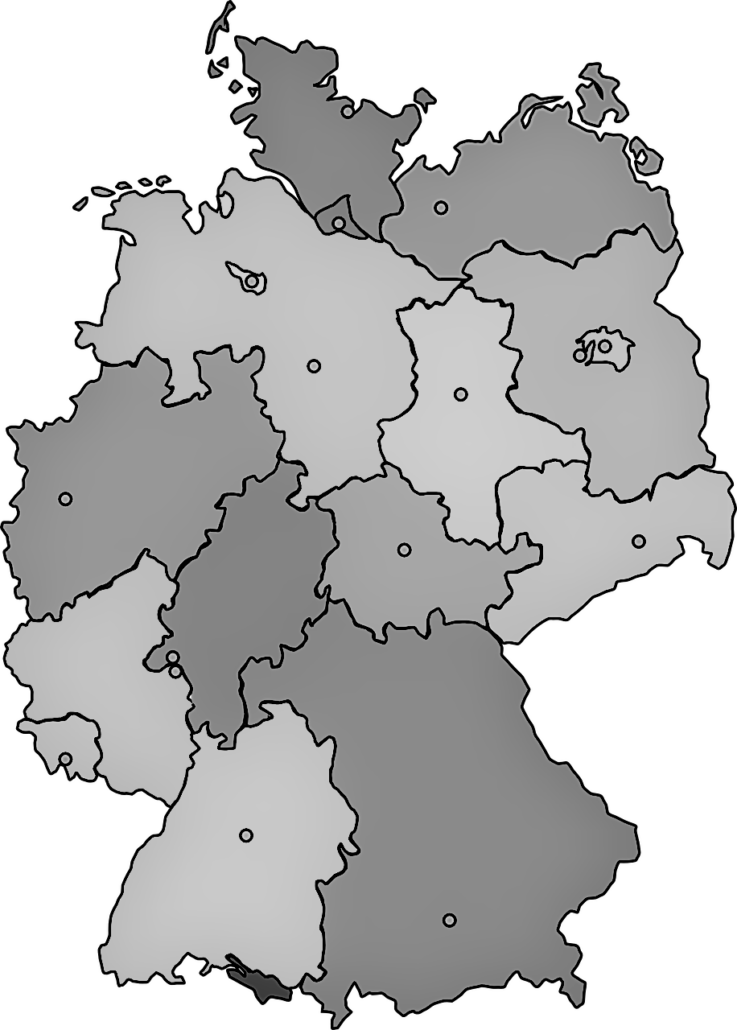 6
17.11.2022 Kempten/ Allgäu
7
18.11.2022 Feldkirch/ Österreich
23.09.2022 Hamburg
Am 23.09.2022 sind wir zusammen mit dem kohero-Magazin und dem Hamburger Hilfskonvoi in Hamburg und starten unsere Tour durch verschiedene Städte in Deutschland.
Wo und wann – das erfahrt ihr auf unseren Social Media Kanälen!
STAY TUNED!

24.09.2022 Frankfurt
Am 24.09.2022 treffen wir Menschen von den SEAPUNKS und der Seebrücke Frankfurt im Café KoZ in Frankfurt.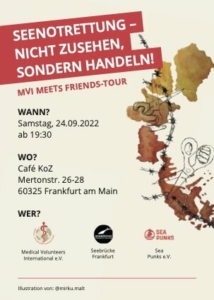 04.10.2022 München
In München treffen wir auf migramed und unterhalten uns über die medizinische Versorgung von Geflüchteten ohne Papiere und über die medizinische Versorgung von Menschen auf der Flucht an den EU-Außengrenzen.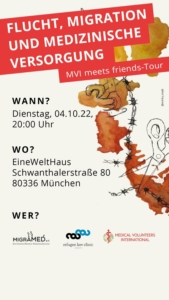 10.10.2022 Erfurt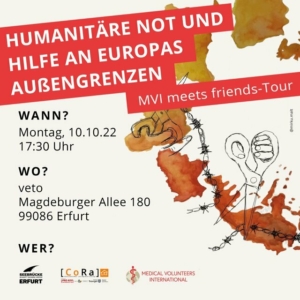 In Erfurt sehen wir uns am 10.10 im veto ab 17:30h
08.11.2022 Regensburg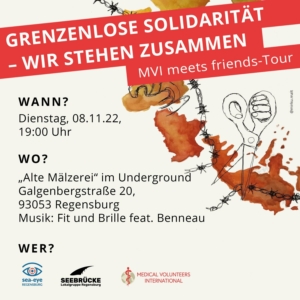 17.11.2022 Kempten/Allgäu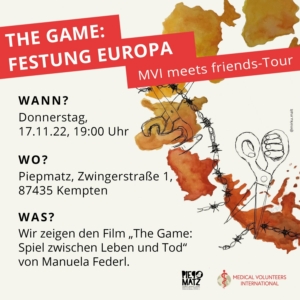 18.11.2022 Feldkirch / Österreich - canceld
Unfortunately, the event has to be cancelled and will be held in January 2023.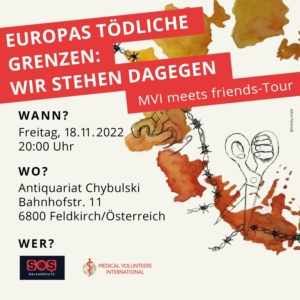 23.11.2022 Leipzig
Abschluss der Tour Ende November mit einer fetzigen Soliparty in Leipzig!
STAY TUNED!